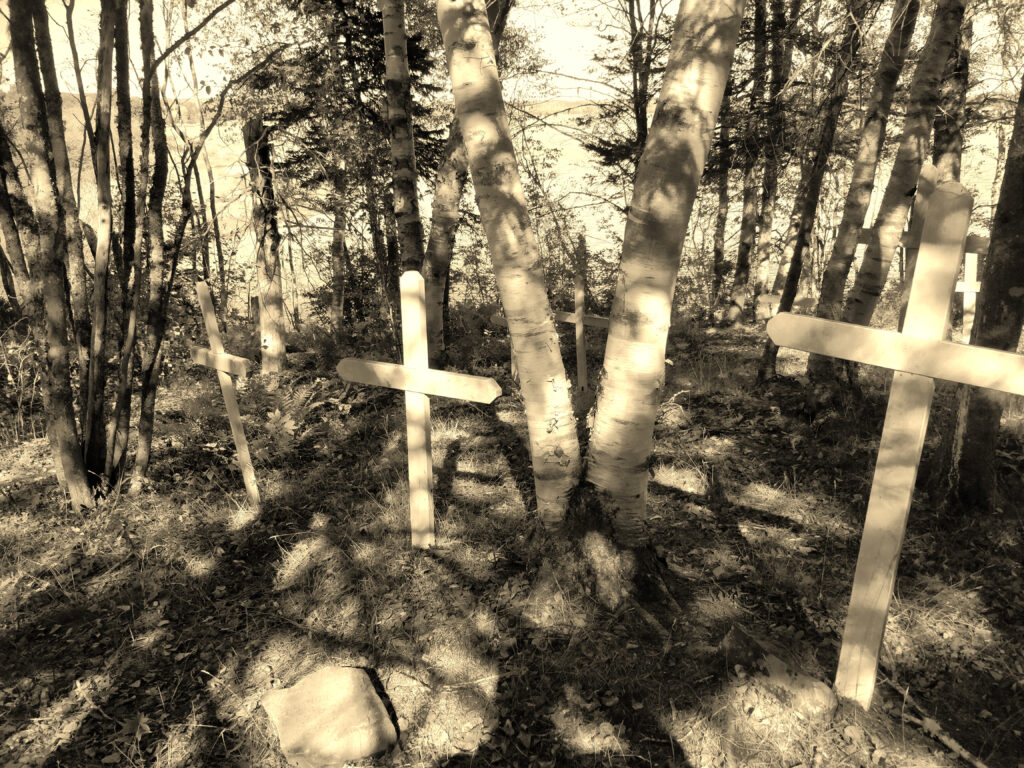 My novel is called "Poor Farm" and is published by Moose House Publications. The book is historical fiction set in nineteenth century Nova Scotia.
The idea came when walking through Cole Harbour Heritage Trail with my autistic son, Martin. We stumbled unto twenty or so white wooden crosses. These markers bore no names and were in no proper order. Later, I discovered the site is full of unmarked graves from a "Poor Farm for the Harmlessly Insane", founded by Halifax County Council in 1887.
This gave me an opening scene for the story. What did "Harmlessly Insane" mean? If he had lived then, would this apply to Martin: my son who rarely speaks? What kind of place was this Poor Farm? Why didn't they give people proper burials?
Being a history nerd, my first step was research. I went to the Cole Harbour Heritage museum and combed the archives for key figures in the Poor Farm's history. From this, I have built up a story of an autistic young man named Stewart and his experience there.
My primary interest is the historic understanding of autism. Before my son's diagnosis, autism was just a rare condition from the movie Rainman. I've become a lot more knowledgeable since. A key goal of the book is highlighting the ignorance of a previous century to improve our own understanding. Especially since our society still struggles to comprehend the condition.
Nowadays, there are a lot of novels featuring autism but there aren't too many that tackle its history. Jill Dawson's 2003 novel "Wild Boy" is one. The writings of Naoki Higashida and Temple Grandin helped me understand the perspective of autism.
As an advocate for a child with autism, you become their voice from day one. I hope what I have learned from Martin gives me the insight to tell the story of Stewart. A story filled with music, drama, escapes and even an appearance by Alexander Graham Bell!