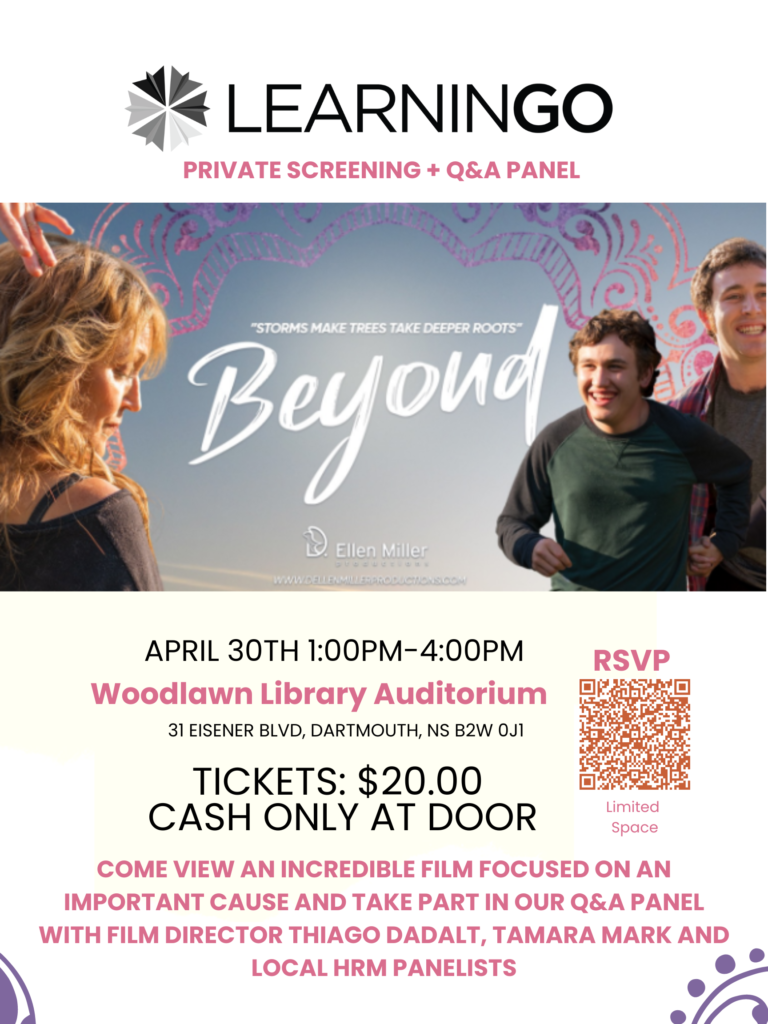 UPDATE: Click here for my interview with Portia Clark on CBC radio's Information Morning.

Learningo is a non-profit society dedicated to helping people with Autism become active members of their company. I am honoured to have been recently made vice-chair of the board. As part of Autism Awareness month, we are excited to show you an amazing documentary called Beyond. The movie covers the challenges faced by a single mother, Tamara Mark, to two non-verbal adults, Ian and Harry. The movie will be shown on April 30th, 1pm at the Woodlawn Library Auditorium.
After the screening, we will have a panel discussion with director Thiago Dadalt and Tamara over Zoom. It promises to be a really insightful discussion, with input from Nova Scotia health professionals. Seats are selling out fast, so check out the Facebook event page to reserve your seat!