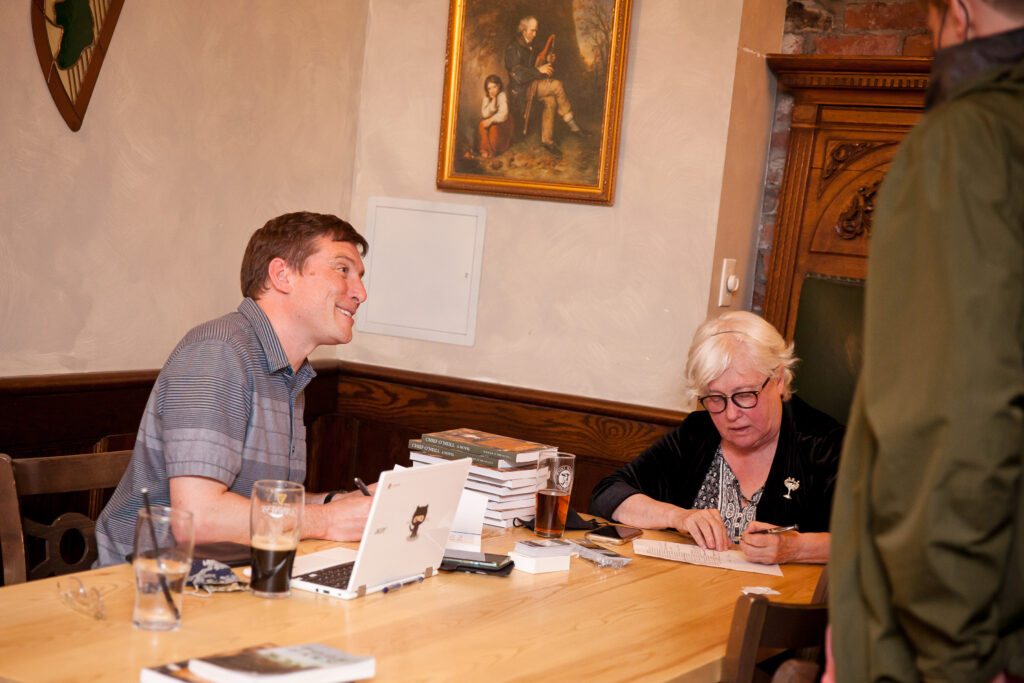 As a new author, the prospect of a book launch is a fraught one: Will people come? Will I mess up the reading? In this time of Covid-19, there is the added complication of cancellation due to lockdown restrictions. We weren't really sure if an in-person event could go ahead until the day before.
In fact, the night was everything I dreamed and hoped for: we sold out of tickets and books and the audience asked wonderful and insightful questions. It was truly a night to remember for the rest of my life. Especially since my son Martin (along with my wife and the rest of my family) were there to share it with me⁠—the best Father's day present I've ever had.
See below for video and photos from the event. Thanks again to my family and friends for coming and helping out; to Erik and Brian at The Old Triangle; to PLT for all their support; Niki Davison for the photography; and Brenda Thomson from Moose House Press. This could never have happened without you.
Read more