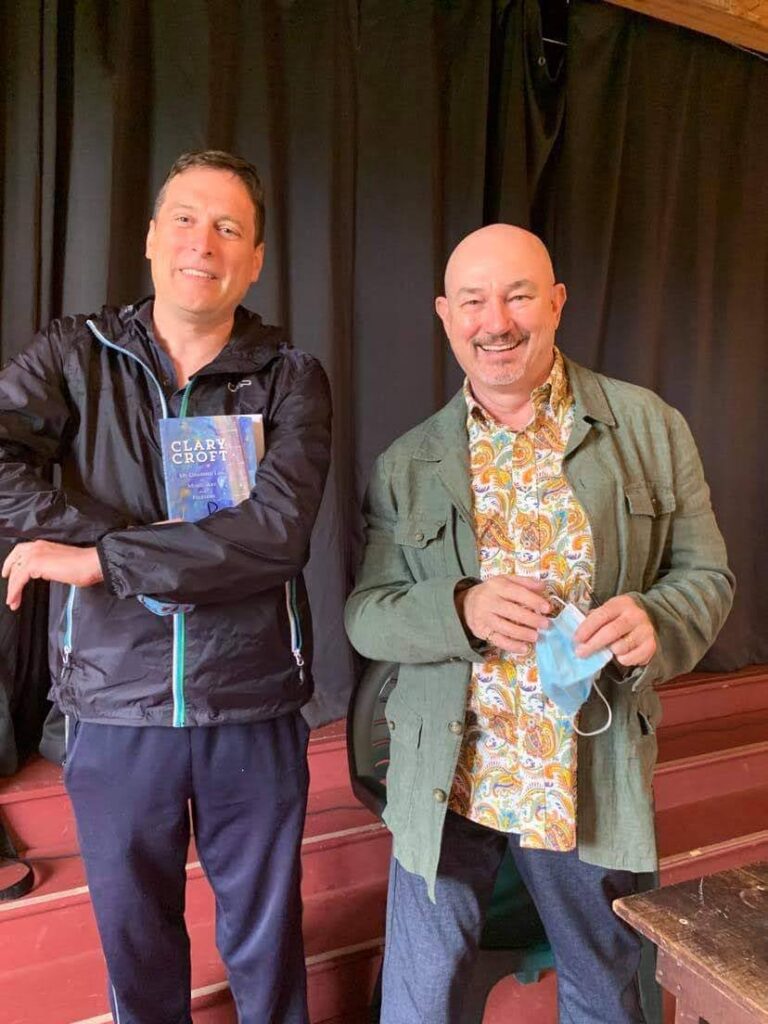 Not only was I fortunate enough to meet Clary Croft in person, here is Poor Farm featured after Clary's new book in Saltwire Media (including The Chronic Herald) Atlantic Canada's Books section.
We travelled to the Memory Lane Heritage Village to hear Clary Croft read from his new memoirs, My Charmed Life in Music, Art and Folklore. A true renaissance man: Clary regaled us with anecdotes, read passages from his book, as well as singing some beautiful folk songs from the Helen Creighton collection.
I am thoroughly enjoying Clary's memoirs. It is an entertaining insight into Nova Scotia's recent history from a talented singer, entertainer and folklorist. Highly recommended!